Coverage of Scott McClellan's Claims "No Laughing Matter," Opines Prof. Kevin Howley
June 16, 2008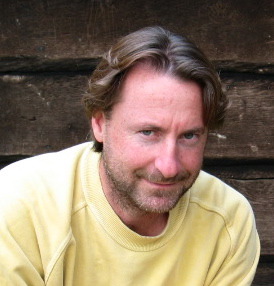 June 16, 2008, Greencastle, Ind. - The revelations of former White House press secretary Scott McClellan in his book, What Happened: Inside the Bush White House and Washington's Culture of Deception, "are not simply an indictment of the Bush administration's deceptions," notes Kevin Howley. "He argues that mainstream media were complicit in selling Bush's war to the American people like so much snake oil." Dr. Howley, associate professor of communication at DePauw University, offers an op-ed, "Fake news and high-caliber journalism," in Indiana's Bloomington Alternative.
"According to McClellan, 'The national press corps was probably too deferential to the White House.' Further, he argues that by 'enabling' the administration's propaganda efforts, the press failed to fulfill its critical role as a watchdog of the powerful," says Howley. "While the mainstream media has been all over this story, there is a predictable lack of candor regarding the substantive claims McClellan has made regarding press performance during the lead up to the Iraq invasion. According to the media watchdog group Fairness and Accuracy in Reporting (FAIR), most working journalists are in a state of denial regarding the media's complicity in supporting the Bush Administration's rush to war."
The professor notes that "unlike so-called professional journalists and news organizations, Comedy Central's Steven Colbert and Jon Stewart have connected the dots between McClellan's allegations, the New York Times' recent expose on the Pentagon-sponsored program of putting paid, pro-war military pundits on broadcast and cable news programs, and the
increasingly belligerent rhetoric of administration officials, neo-cons and presidential hopefuls aimed at Iran. And so, while the media plays gotcha with McClellan and company, official Washington is gearing up for a military showdown with Tehran. Tragically, the U.S. press corps is, once again, uncritically repeating the hawks' specious arguments."
In Howley's view, "The rub here is that 'fake news' shows, like the Colbert Report and The Daily Show, exhibit the clear-eyed skepticism that is, or should be, the hallmark of high-caliber journalism. And that's no laughing matter."
The complete essay can be found at College News.org.
Kevin Howley recently contributed a book review to the Mediterranean edition of Global Media Journal. Access another op-ed by the professor in this May 5 article.
Back