Prof. Ken Bode Recalls His Friend and Former Colleague, Tim Russert
June 17, 2008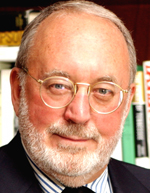 June 17, 2008, Greencastle, Ind. - "Tim Russert was plucked away much too early," writes Ken Bode of his former NBC colleague. "But he certainly left at the top of his game." Bode, Eugene S. Pulliam Distinguished Visiting Professor of Journalism at DePauw University, offers his thoughts in today's Indianapolis Star on Russert, who passed away last Friday at age 58.
"For 10 years I was the national political correspondent for NBC News," Dr. Bode states. "It was a job that took me all over the country and I loved it, but there was a downside. Tim Russert was the Washington bureau chief, and it was to Tim that I handed my resignation. I explained that I found myself trying to help raise my two daughters from over 100 airports a year. I owed back dues to my family, and I didn't want to miss my one chance to be a father. We sat in his office and talked about it for an hour. Tim had one son, Luke, and while his NBC job involved far less travel, it was equally demanding in other ways. I left for DePauw University, and over the years every time we talked it was about families first."
Russert, recalls Bode, "had an enormous appetite for work," loved reporting and used his talents to benefit others. "Despite his responsibilities, Russert found time to pitch in and help with important civic projects. For example, the curators of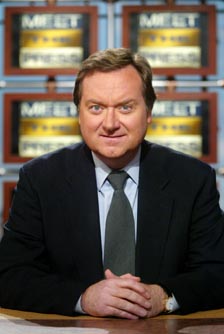 the new Abraham Lincoln Museum in Springfield, Ill., wanted to give its visitors a true sense of the drama behind the election that produced Abraham Lincoln. They asked Tim to re-create a modern election night, reporting from an NBC anchor desk, complete with maps, projections and commentary on the voting of 1860. I observed squads of schoolchildren who were transfixed by this exhibit. An important part of understanding Lincoln's presidency is learning how he won the job."
Bode, who also served as CNN's senior political analyst, notes, "This year, Russert found himself reporting the most interesting and important presidential election of his lifetime. In the middle of the primaries, he took a break to drive to Boston and pick up his son Luke, who had finished his degree at Boston College. I'm sure that wherever he is now, he is saying to himself, 'I just needed five more months.'"
The complete essay can be found at College News.org.
Source: Indianapolis Star
Back