Olympic Gold Medalist Wilma Rudolph Joins DePauw Team
January 14, 1987
January 14, 1987, Greencastle, Ind. - Three-time Olympic gold medalist Wilma Rudolph, rated as one of the best female athletes of this century, is coming to DePauw University as director of the women's track program and to serve as a special consultant to the president on minority affairs. She will continue to head the Wilma Rudolph Foundation in Indianapolis, an agency she founded five years ago to develop disadvantaged youths through sports and academics.
"It's important for me to work with young people," says Rudolph of her first official college coaching position. She says she looks forward to "being able to share the share the knowledge that I've gained in 25 years of winning and losing. In many ways, it's the 'losing' part of me that has made me strong. That's where the challenge and the fight come in. It's important for me to be involved in shaping leaders, and I believe I can do that with the young people at DePauw."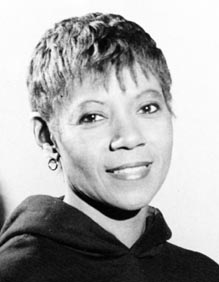 "This is an unusual opportunity to make an appointment which not only enhances the women's sports program at DePauw, but also allows the University to interact with the Wilma Rudolph Foundation," says President Robert G. Bottoms. "This will enable the University to express its commitment to quality education for minority groups."
Rudolph plans to institute summer clinics at DePauw to help train future runners, conduct a national workshop for the top American track coaches, and host the Wilma Rudolph Invitational national track meet at DePauw next year. DePauw students will have the opportunity to work with Rudolph in these programs. She will also recruit minority students nationwide for the University, assisting initiatives by Dr. Bottoms to further diversify the study body, curricula and faculty at DePauw.
Now 46, Rudolph was afflicted with polio as a child and wore a leg brace until age nine. She made sports history when she won three gold medals in track events at the 1960 Olympics in Rome. She was named that year's "Woman Athlete of the Year" by the Associated Press and "Athlete of the Year" by United Press International.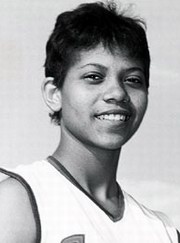 A member of the Olympic Hall of Fame, Rudolph published an autobiography, Wilma, in 1977, and served as a commentator for ABC during the 1984 Olympics.
"My association with DePauw can help preserve the legacy of Wilma Rudolph and the Wilma Rudolph Foundation," she says. "At the same time I hope to identify and create some other minority leaders who might come through DePauw. I have always believed that the most important aspect of my life is working with young people. It's been my dream to start programs that, through athletics, foster education."
For information on DePauw's athletic programs, click here.
Back