NAVTEQ CEO Judson Green '74 Sees Future of Mapping in Cell Phones
June 18, 2008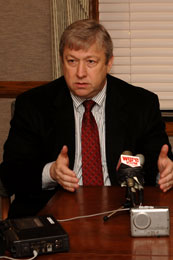 June 18, 2008, Greencastle, Ind. - "We're excited about tapping into the Nokia community of consumers -- of which there are close to a billion around the world -- who can give us input as to what they find when they're traveling," Judson Green, president and CEO of NAVTEQ, tells the Chicago Tribune. "We love the idea of having that consumer input funneled back to us because it allows us to make the map more accurate, to keep it fresh and to make it more interesting."
Nokia, which controls about 40% of the global market for cell phones, is in the process of acquiring NAVTEQ, which will remain a wholly owned subsidiary once the transaction is completed.
"Digital map-maker NAVTEQ is preparing for a significant leap

from portable GPS devices and automobile navigation systems to the cell phone, and it is joining with the world's largest handset manufacturer, Nokia Corp., to do it," writes Wailin Wong. "NAVTEQ Chief Executive Judson Green sees the mobile phone as the key to expanding both NAVTEQ's geographic reach and the breadth of information it can provide."
Green says, "We're just beginning to see the wave of growth that will occupy the next several years. Ultimately, you will find maps on every phone and you'll find location-based content on every phone ... If our heritage was in the automotive sector and you think about a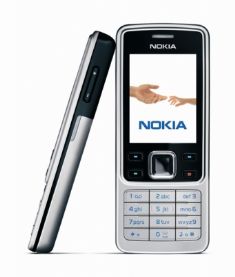 consumer behind the wheel, our future is with mobile consumers, or pedestrians."
Wong notes, "A cell phone could also be a live probe, Green said, noting that real-time data about how quickly a handset is moving could provide clues as to the speed of traffic in a particular area. He added that user-generated content will not be the dominant way NAVTEQ builds its maps. The company uses a wealth of sources, such as satellite imagery and aerial photography."
Read the complete story, "NAVTEQ charting a future in phones," at the Tribune's Web site.
Learn more about Judson Green, a member and former chair of DePauw's Board of Trustees, in this previous article.
Back