New Audio Technology Excites Longtime Mellencamp Collaborator Mike Wanchic '74
June 25, 2008

June 25, 2008, Greencastle, Ind. - "As a longtime member of John Mellencamp's band and co-owner of an extremely well-regarded recording studio, Mike Wanchic knows audio," begins an article in Indiana's Bloomington Herald-Times. "The Echo Park Studios he co-owns with Mark Hood on Bloomington's far west side specializes, in fact, in combining the warm tones of vintage old, analog sound equipment with the latest in digital recording technology. It's as good as it gets. But, Wanchic excitedly says, the audio soundscape is about to take a jump forward," writes Mike Leonard.
Wanchic, a member of DePauw University's Class of 1974, tells the newspaper about new technology that will be employed on Mellencamp's album, Life, Death, Love and Freedom, which will be released next month. Produced by T Bone Burnett, the CD will be released with an accompanying DVD audio disc that utilizes a new, higher-resolution format known as "Code."
"For the first time, you will be able to experience at home what we experience in the studio," Wanchic tells the newspaper. "John and T Bone both say this -- It's like viewing the Mona Lisa versus viewing a poster of the Mona Lisa."
A collaborator with rock hall of famer Mellencamp for more than 30 years and music director of the singer-songwriter's band, Wanchic adds, "CD technology really hasn't changed since the '80s. It's all 16 bit, 44.1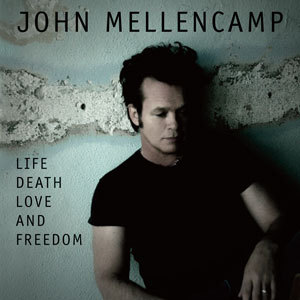 kilohertz. If I do a project in the studio, it's 96K or even double that. But then you still have to take it back down to 16 bit, 44.1. T Bone and his guys are trying to deliver 24 bit, 96K. It's a leap forward, no doubt about it," he asserts.
The July 15 released of Life, Death, Love and Freedom is being accompanied by a tour, which begins Saturday in Milwaukee.
Access the article by clicking here.
"For me, DePauw was a great experience," Wanchic said in a December 2006 interview. "It allowed me to meet great musicians and grow musically. It was a good experience for me. Without DePauw, there would be no Mellencamp for me."
Read more about him in this previous story.
Back