Science Publishes Letter by Prof. Wade Hazel and Biology Students
June 26, 2008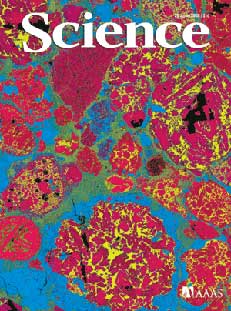 June 26, 2008, Greencastle, Ind. - A letter to the editor of Science, written by Wade Hazel, professor of biology at DePauw University and students in one of his classes, appears on the magazine's Web site. Dr. Hazel and his students offer a criticism of the article, "A mouse model of mitochondrial disease reveals germline selection against severe mtDNA mutations" by W. Fan et al., which appeared in the February 15 edition of the publication.
The DePauw authors write that the report "provides convincing evidence that mitochondrial mutations with severe effects are eliminated from the female germ line by selection within the ovary. We agree that such a 'germline filter for severely deleterious mtDNA mutations makes evolutionary sense,' (p. 962), but not for the reason suggested by the authors."
Access the complete letter by clicking here.
Students in Hazel's "Population Genetics and Evolution" (Biology 444) class who co-authored the letter include: Alexander Berlin, Jacqueline Betsch, Tanya Corman, Ryan Ely, John Emhardt, Dennis Fisher, Kyle Foster, Andrew Hadley, Lauren Huff, Brock Sishc, and Brian Smith.
Professor Hazel recalls, "I read the Science article on a Friday and sent it electronically to my students with the idea that we would discuss it in Monday's class. We did and completed a draft of the letter in class that day. It's a great example of the timely interactions that occur in DePauw classrooms and how they can resonate in the world at large."
Back