Law Firm Led by Thomas Magan '64 Celebrates its 100th Anniversary
July 4, 2008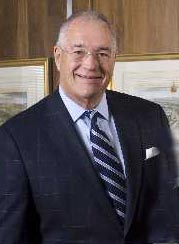 July 4, 2008, Greencastle, Ind. - "I wasn't planning on being a lawyer. I had taken undergraduate studies in English composition at DePauw University," says Thomas O. Magan, co-managing partner of Kahn, Dees, Donovan & Kahn. Magan and the Evansville law firm's other managing partner, Alan N. Shovers, are featured in the Evansville Business Journal.
Magan, a 1964 DePauw graduate, continues, "But after Arthur took me on a business trip, I said to him: 'You get paid for doing this? It's fun,'" and proceeded to enroll in the Indiana University School of Law.
The article notes, "As the firm celebrates its 100th anniversary this year, Magan and Shovers reflected on how today's technology allows the firm to do its work with more speed and efficiency. Gone are the days of spending weeks or months researching legal cases in large, heavy digests.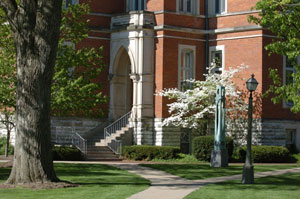 The firm's lawyers now access the cases almost instantly on the Internet. Though KDDK's hourly rates have gone up, the total cost of a project may be about the same as in the past because the lawyers spend much less time preparing a case. 'A research project that used to take me 30 days to complete now might take me two hours,' Magan said."
Access the complete article at EBJ's Web site.
Back