Retiring San Diego Library Director Anna Tatár '65 Featured in Newspaper
July 6, 2008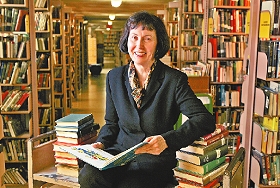 July 6, 2008, Greencastle, Ind. - "It really is a glorious manifestation of democracy -- it's one of the most important civic institutions," says Anna Tatár of public libraries. "It's at the heart of the urban environment -- the main library is really the intellectual, cultural heart of the city," adds Tatár, a 1965 graduate of DePauw University, who retired last month after 11 years as director of the San Diego Public Library. She is profiled in today's San Diego Union-Tribune. (top photo: Nancee E. Lewis/Union-Tribune)
The article by Roger Showley notes, "While at DePauw University in Indiana in the 1960s, she spent her junior year at theUniversity of Munich, pursuing her major in German and traveling throughout Europe."
Tatár's family fled Hungary when she was a toddler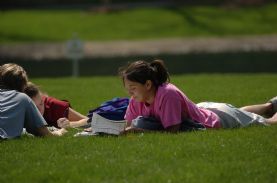 and settled in Highland Park, Illinois. She recalls the role the local library played in helping her learn English. "It was this link, this connection the library provided, and it was just remarkable. At the time, I didn't think about it. Only after I became a librarian did I realize it. I realized the importance of the library and creating this environment where people of all backgrounds would feel welcomed and comfortable."
Access the story, "Retired librarian is still spreading the word," at the Union-Tribune's Web site.
Back