Nobel Laureate Ferid Murad '58 Cited in Story on Potential Medical Breakthrough
July 11, 2008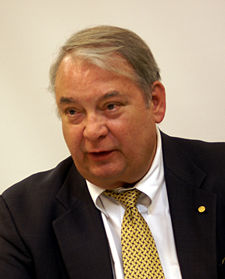 July 11, 2008, Greencastle, Ind. - New research suggests that consuming watermelon rinds -- which contain the amino acid citrulline -- could play a role in relaxing blood vessels and creating what is known as a "Viagra effect." The work finds that the body converts citrulline to arginine, which in turn boosts nitric oxide. The work was conducted by Bhimu Patil, director of the Vegetable and Fruit Improvement Center at Texas A&M University in College Station.
An article in New Mexico's Las Cruces Sun-News notes, "Dr. Ferid Murad, who shared a Nobel Prize in 1998 for his research on nitric oxide, including identifying its role in nitroglycerin, told the Washington Post in 2003 that citrulline 'acts only marginally in recycling L-arginine' to increase nitric oxide." Murad is a 1958 graduate of DePauw University.
Read the complete article at the newspaper's Web site.
Last month, Dr. Murad and his team announced a breakthrough that may lead to a "magic bullet" treatment for diarrhea, which kills approximately 2 million children in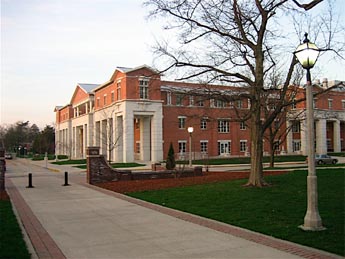 developing countries each year.
Murad also delivered the golden anniversary address to his Class of 1958 at DePauw's Alumni Celebration on June 14, in which he expressed his concern that the United States "may be starting to lose the race" in science and technology. A brief summary of his remarks and a link to an MP3 file of the complete speech can be found in this story.
Dr. Murad received an honorary doctorate from DePauw on May 23, 2004. Video of the presentation is embedded below.
Back