15 Incoming Students are Bound for South America Through DePauw in Ecuador Summer Program
July 8, 2008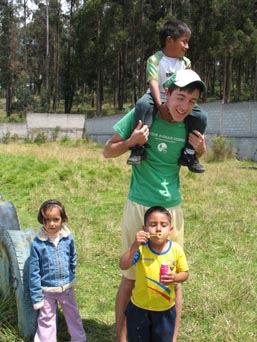 July 8, 2008, Greencastle, Ind. - Fifteen first-year students who will be entering DePauw University next month are headed to South America for what has been called "the experience of a lifetime" -- the DePauw in Ecuador Summer Program. Created as the result of a major gift by Steven L. Trulaske '79 and his wife Michelle, the program provides opportunities for students to study in both Greencastle and Ecuador before the start of their first year in college. The Steve and Michelle Trulaske International Scholarship Fund also underwrites the semester- or summer-long off-campus study experiences of at least 30 upper-class students each year.
The photos accompanying this article show the students at a send-off event in which they were greeted by both Steve Trulaske and DePauw's new president, Brian W. Casey (the latter is seen in the image at right addressing the group outside the Memorial Student Union Building). The students will be in Ecuador until July 24. Participants were selected based upon their prior demonstrated
commitments to service, leadership and intellectual development.
Now in its second year, the DePauw in Ecuador Summer Program stresses Spanish language immersion as well as cultural awareness and international service.
The new students arrived at DePauw three weeks ago, and have spent their time acclimating themselves to campus life and studying in preparation for their trip. Each student was required to sign a written contract promising to speak Spanish and only that language throughout the duration of the five week program, beginning the complete immersion into the foreign language before even leaving the United States.
"It's been hard sometimes, but at the same time it's been really rewarding," says Alyssa Pili, who comes to DePauw from the Chicago area. "Not being able to s
peak English definitely puts you out of your comfort zone where even trying to express yourself in the simplest day to day situations becomes ten times more challenging. It really forces you to learn and learn quickly in a sink or swim kind of way."
DePauw professors Linda Elman and Alejandro Puga are supervising the program, but current students have hands-on responsibility for the planning and execution of the program. DePauw sophomores Rebecca Maddrell and Emma Minx, who both participated in last year's DePauw in Ecuador Summer Program, are being assisted by Wabash College seniors Taylor Larimore and Royal Gearhart. Two recent DePauw graduates -- Paul Johnson '04 and Zach Criswell '08 -- taught the Spanish classes in Greencastle in preparation for the trip to Ecuador.
Over the past three weeks, the fifteen students in the program have also been actively engaged in community service projects. They assisted at a homeless shelter in Indianapolis, taught Spanish to children with learning disabilities at Gobin Memorial United Methodist Church in Greencastle, and devoted a Saturday morning to cleaning the garage of a retirement community near campus.
"I did community service before, but never really knew why except that I was supposed to," says Brett Flora, who comes to DePauw from Wilmore, Kentucky. "In this program we've been able to connect to the people we've been helping in a way I've never done before, on an eye-to-eye and humanistic level. We're all just people and well all need help sometimes, and if we have the ability to help someone in need it is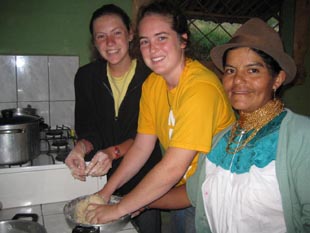 our responsibility as members of the human race to do so."
The new students also had time to get to know one another and relax with a trip to Turkey Run State Park, where they went kayaking on Sugar Creek, and Indianapolis visits for shopping and a baseball game.
As soon as the group lands in the Ecuadorian capital of Quito, they will be taken to the Tierra Nueva Foundation in the impoverished southern district of the city, where they will be both living and working. The students will be carrying ten computers and four musical keyboards that DePauw University will be graciously donating to the Foundation. During the week, the students will be divided into three groups and will be responsible for teaching nearly sixty Ecuadorian children for approximately six hours each day. The local pupils -- ranging from ages 5 to 16 -- will be taught English, computation and art.
During their two weeks in Ecuador, the new DePauw students will spend weekends traveling through the country, with visits planned to an erupting volcano around the town of Baños, the largest indigenous market in the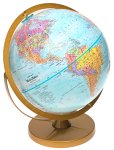 Western Hemisphere, and the luxurious thermal hot-springs which are surrounded by a virgin cloud forest in the Andean town of Papayacta. In Otavalo, students will spend the night in the homes of indigenous families.
The sum of the experiences will provide the soon-to-be-undergraduates with a view of cultures they never knew existed and exposure to ways of life foreign to their own, expanding their knowledge and awareness of not only the world, but of their role in it.
Read about the first DePauw in Ecuador Summer Program in this previous story.
Back