New Technology "Brings Listeners Into the Room," Says Mellencamp Guitarist Mike Wanchic '74
July 15, 2008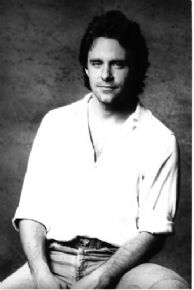 July 15, 2008, Greencastle, Ind. - "The idea is to bring listeners into the room with us, as opposed to just giving them something to listen to," says guitarist Mike Wanchic of John Mellencamp's new album, Life, Death, Love and Freedom. Wanchic, in Mellencamp's band for more than 30 years, is a member of DePauw University's Class of 1974. The recording, in stores today, comes as a standard compact disc with an accompanying high resolution audio DVD. Wanchic says the new technology will "Let them participate on a firsthand level with what we do as art."
The Indianapolis Star's David Lindquist writes, "Life, Death, Love and Freedom will give listeners twice the sonic detail heard on most CDs, thanks to CODE, a process developed by the album's producer, T-Bone Burnett. The final result is comparable to sitting in on the original, in-studio performance, says Mike Wanchic, who's played guitar in Mellencamp's band for more than three decades."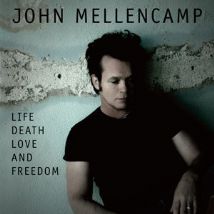 Learn more at Indy.com.
A review of the new recording in today's Buffalo News praises the "rich, ambient guitars" of Wanchic and fellow band member Andy York. Wanchic is also quoted in today's edition of Michigan's Flint Journal.
Mike Wanchic has served as leader of Mellencamp's band and co-produced nine of the singer-songwriter's albums. Wanchic has also produced a variety of other musicians, including Cowboy Mouth, Blessid Union of Souls, and James McMurtry. In a December 2006 interview, Wanchic called DePauw "a great experience."
Back