Book Co-Edited by Prof. Istvan Csicsery-Ronay Jr. Featured in Massachusetts Newspaper
July 17, 2008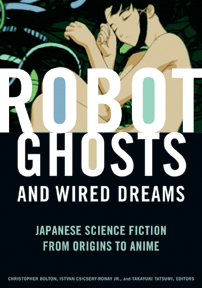 July 17, 2008, Greencastle, Ind. - "Christopher Bolton, an assistant professor of Japanese [at Williams College], teamed with DePauw University professor Istvan Csicsery-Ronay Jr. and Takyuki Tatsumi, an English professor at Keio University in Tokyo," for the recently released book Robot Ghosts and Wired Dreams, reports Massachusetts' North Adams Transcript. The trio provide a scholarly study of Japanese science fiction, "which has seen a boom among American teens in anime films and manga comics. The aim of Bolton and his colleagues was not only to study the texts themselves, but draw a line between the current popular Japanese science fiction and its more obscure prose ancestors," writes John E. Mitchell.
The newspaper adds, "The book traces early works by authors such as Yumeno Kyusaku, an avant garde detective fiction writer whose work often explored the darkness of technology, Yano Ryukei, who was heavily influenced by Jules Verne and Abe Kobo, whose Inter Ice Age 4 is one of the seminal Japanese texts that has actually made it into English translation. These early works map out themes that continue through the string of Japanese science fiction -- an examination of technology's relationship with humanity, how the lines blur, the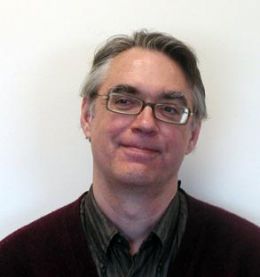 national identity of the Japanese in regard to militarism and the island's relationship with the Pacific Ocean, all aspects of that most famous of Japanese science fiction figures, Godzilla."
Access the full story at the Transcript's Web site.
Learn more about Robot Ghosts and Wired Dreams: Japanese Science Fiction from Origins to Anime in this previous article.
Istvan Csicsery-Ronay (pictured above right), professor of English at DePauw University, is co-editor of Science Fiction Studies, an international journal which is published at DePauw. He recently received a University Professor Award for 2008-2012 in recognition of sustained excellence in teaching, service and professional accomplishments.
Back