Act of '57 Grads Gretchen Cryer and Nancy Ford Still Going Strong
July 25, 2008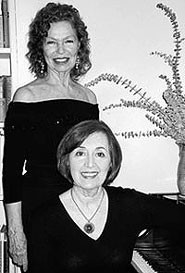 July 25, 2008, Greencastle, Ind. - "I'm calling this production the 30th anniversary showing," says Jay Kerr, artistic producer at New York's Fort Salem Theater, which is staging I'm Getting My Act Together and Taking It on the Road this weekend. The musical was written by 1957 DePauw University graduates Gretchen Cryer (lyrics) and Nancy Ford (music). "Joseph Papp first did it at the Public Theater 30 years ago and it was a big smash," adds Kerr. "I'm confident with the great people we have that our audience is going to love this production, too."
The Fort Salem production stars Benita Zahn, who is a news anchor on Albany, New York's WNYT. "It's one of the first successful shows about women establishing themselves as a person," she says of Act. "She's gone through a divorce, and she wants to change her act. She's had a relationship with her manager, and she wants to change all that. The show is all about relationships and being able to go your own way and stand firm. It's about how much of a voice a person has, and can you let people see your true nature. And, if you let them see it, will they still love you."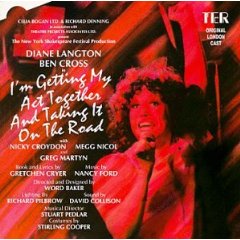 I'm Getting My Act Together and Taking It on the Road opened off-Broadway in 1978 and was subsequently produced around the world and recorded in five languages.
Access the complete story at the newspaper's Web site.
Nancy Ford and Gretchen Cryer were featured in the New York Times in April 2007. Their recent collaborations include Anne of Green Gables and The American Girls Revue.
In October, DePauw Theatre will present the premiere of a new musical by the duo, Einstein and the Roosevelts. Details can be found in this story.
Back