Wisconsin Gov. Appoints Thomas Lister '70 Circuit Court Judge
July 24, 2008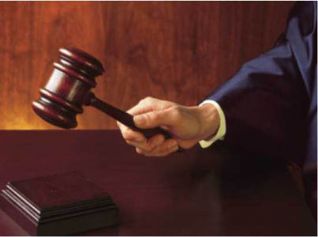 July 24, 2008, Greencastle, Ind. - Wisconsin Governor Jim Doyle has appointed Thomas E. Lister, a 1970 graduate of DePauw University, to serve on the Jackson County Circuit Court. Lister will fill the vacancy created by the death of Judge-Elect Eric Stutz. He will begin serving in early August and will fulfill a term which ends July 31, 2009.
"Thomas Lister is a respected member of his community," Governor Doyle said. "His broad legal experience and commitment to fairness will be an asset to Jackson County."
"This career change is an opportunity to serve and to utilize my legal experience in addressing the difficulties confronting the citizens of my county," states Lister, who has run a private law practice for more than 20 years. "I appreciate Governor Doyle's confidence in me."
An announcement from the governor's office notes, "A former Jackson County District Attorney, (Lister) received his Bachelor of Arts degree at DePauw University and his J.D. from the University of Wisconsin - Madison. Lister has served as the Chairman of the Southern Wisconsin Council on Criminal Justice, on the Wisconsin Council on Criminal Justice, the Wisconsin Department of Natural Resources appointee to the Forest Advisory Council, and Jackson County Court Commissioner."
Read more in the Jackson County Chronicle.
Back