Voter Attitudes Toward Media "Pretty Devastating," Says Pollster Scott Rasmussen '86
July 29, 2008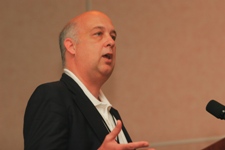 July 29, 2008, Greencastle, Ind. - "Most people trust reporters kind of like they trust Wikipedia," says Scott Rasmussen, president of Rasmussen Reports and 1986 graduate of DePauw University. Rasmussen leads an electronic publishing firm specializing in the collection, publication, and distribution of public opinion polling information.
The Washington Times writes of Rasmussen's "new survey of 1,000 likely voters about media coverage of the 2008 presidential election. One question asked whether reporters provide unbiased coverage, or else stray so far as to help their preferred candidate win election. Amazingly, 71 percent said reporters try to help the preferred candidate win. In the interview, Mr. Rasmussen called the results 'a pretty devastating assessment' of the Fourth Estate."
The survey finds that the percentage of voters who believe the media seek to provide as much coverage of Barack Obama as possible has climbed five points in the past month (from 44% to 49%), while 14% believe reporters have an interest in pursuing John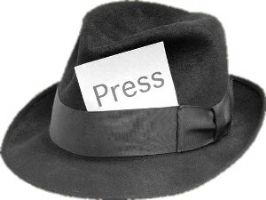 McCain stories.
Rasmussen adds to the Times' John McCaslin, "I'm going to tell you one thing that was not in this survey. People tend to think it's at least as important to have a friendly reporter [aligned with a candidate] as it is to have major campaign contributions. They think a reporter can help at least as much as a whole lot of money."
Read the complete "Inside the Beltway" column by clicking here.
Rasmussen Reports also provides a daily snapshot of the presidential race; today's poll has Obama leading McCain by two percentage points (44% to 42%). Yesterday, it offered a look at voters' opinions of Democratic vice presidential possibilities.
Scott Rasmussen and his father Bill, a 1954 graduate of DePauw, co-founded ESPN. Learn more in this previous story.
Back