Sustainability an "Integral Part" of KB Homes, Declares CEO Jeff Mezger '77
August 4, 2008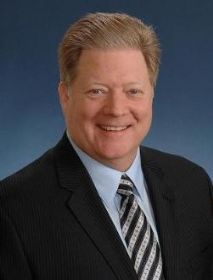 August 4, 2008, Greencastle, Ind. - "One of the largest home builders in the U.S., KB Home, has announced that from 2009 all its new homes will meet ENERGY STAR certification criteria," reports Energy Efficiency News. Jeffrey Mezger, president and CEO of KB Home and 1977 graduate of DePauw University, declares, "We are committed to making sustainability an integral part of how we do business."
The story notes, "The company already offers buyers some energy efficiency technologies, such as tankless water heaters, but cost remains an issue with solar panels too expensive to make it onto the list of options."
"Our business requires a delicate balance between the societal need for affordably priced new homes and the environmental need to use our limited natural resources wisely," says Mezger.
The article cites new research indicating that middle
class Americans have increasing interest in the cost savings that accompany energy-efficient homes. "In the last three years, 330,000 homes have been built in the U.S. that include some kind of green technology. This figure represents 6.2% of the total, which while still small is a big increase on the 1.8% in 2005."
Access the complete text by clicking here.
Learn more about Jeff Mezger in this previous story.
Back