Prof. Kevin Howley Contributes Essay on "Decolonising Media" to Australian Journal
August 5, 2008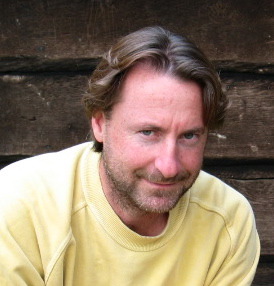 August 5, 2008, Greencastle, Ind. - Kevin Howley, associate professor of communication at DePauw University, contributes an essay to the online journal, Transformations. Dr. Howley's contribution is titled, "Democracy Now! Decolonising U.S. News Media."
"This essay starts from the premise that corporate interests have colonised the U.S. press -- its dominant institutions as well as its professional assumptions, practices and routines," the professor writes. "The colonisation of U.S. news media is especially problematic for working journalists. That is, while economic imperatives and commercial interests have long constrained journalistic autonomy, the corporate consolidation of the news industry -- with the attendant demands for cost cutting on one hand and profit maximisation on the other -- has all but
extinguished any semblance of a free press. In the era of corporate colonisation, the U.S. press corps finds it increasingly difficult to maintain its independence from direct and indirect corporate control."
Howley's essay provides an "analysis of the journalistic philosophy and routines employed by Democracy Now! -- Pacifica radio's daily news and public affairs program. It is my contention that Democracy Now! is at the vanguard of an emerging independent media sector that is revitalising U.S. news media at a decisive moment in American (journalism) history."
Nishita Trisal, a May 2007 graduate of DePauw and recipient of an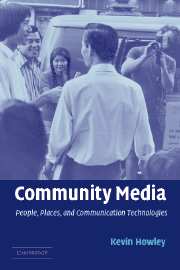 international graduate study and research grant through the 2007-08 Fulbright U.S. Student Program competition, provided research assistance to Professor Howley.
Transformations -- a double blind peer reviewed electronic journal dedicated to the exploration of ideas, issues and debates emerging out of contemporary global culture -- is published by Central Queensland University in Australia.
Access the complete text by clicking here.
Kevin Howley is the author of Community Media: People, Places, and Communication Technologies and last week contributed an op-ed to the Bloomington Alternative.
Back