Peeler Center Exhibits Faculty Art, August 27 - September 28
August 7, 2008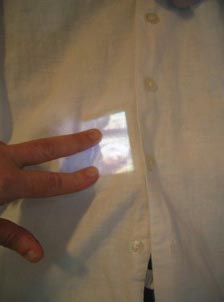 August 7, 2008, Greencastle, Ind. - The 2008 Faculty Exhibition, a show featuring recent work by members of the DePauw University studio art faculty, will be on view at the Richard E. Peeler Art Center at DePauw University from August 27 through September 28. The exhibit is free and open to the public. (at left: Peter Williams, A Video Ingestion, 2008; performance documentation and mixed media)
Participating faculty members include: Meredith Knapp Brickell, Scott Cooper, Shelley Given, Bob Kingsley , Lori Miles, Cindy O'Dell, Brian Priest, Barbara Timm, and Peter Williams.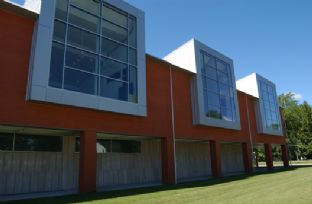 You're invited to attend an opening reception on Wednesday, August 27, from 4 to 6 p.m.
The galleries at the Richard E. Peeler Art Center are open Tuesday through Friday from 10 a.m. to 4 p.m.; Saturday 11 a.m. - 5 p.m.; and Sunday 1 - 5 p.m., and are closed during University breaks and holidays.
For more information, visit the galleries online or contact Kaytie Johnson, director and curator of University Galleries, Museums and Collections, at kajohnson@depauw.edu.
Back