Beijing-Based Attorney Ed Lehman '82 Offers His Take on Olympic Preparations to Chicago's WLS
August 4, 2008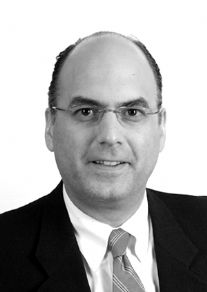 August 4, 2008, Greencastle, Ind. - "It's the idea of sacrifice for the greater good, which is to make China look fantastic during the Olympic period," Ed Lehman, managing partner of Lehman, Lee & Xu and 1982 graduate of DePauw University, tells Chicago ABC-TV affiliate WLS. Lehman is quoted in a story examining the efforts China is making to put its best face forward as it prepares to host this year's Olympic competition.
The station's Ben Bradley reports, "Look just beyond the plastered smiles of a welcoming nation and you'll see signs of the sacrifices made for the Games. Old neighborhoods have been demolished, in one case, to make way for a parking lot full of new cars for Olympic big wigs. How many people have been inconvenienced depends on whom you ask. The government says 14,901 residents were relocated to make way for Olympic venues. A human rights group puts the number at 1.5 million. The government has ordered polluting industries to close and even pulled the plug on some nightclubs for fear of presenting a less than pristine image."
The report points out that Lehman, who grew up in the Chicago suburbs, "moved to Beijing two decades ago. He was among the first foreigners permitted to run a law firm in China. Lehman says what may look harsh to
Americans ensures a sense of stability there. 'If you can just understand 1.3 billion people, we've got 22 million people who weren't here 365 days ago. For us in Chicago to try to second guess how to run and work this government is insane and it's taken me 21 years to figure that out,' Lehman said."
Access the story, "Beijing sacrifices to host Games" -- which aired tonight -- and an accompanying video at WLS' Web site.
Learn more about Edward E. Lehman in this previous article.
Back