Lisa (Belcher) Hamilton '80 Authors Wisdom from the Middle Ages for Middle-Aged Women
August 6, 2008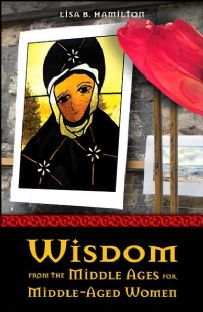 August 6, 2008, Greencastle, Ind. - Lisa (Belcher) Hamilton, an Episcopal priest and 1980 graduate of DePauw University, is the author of Wisdom from the Middle Ages for Middle-Aged Women. Published by Morehouse, the book offers "spiritual wisdom from writers such as Hildegard of Bingen, Julian of Norwich, Mechthild of Magdeburg, and Clare of Assisi."
"This is the most personal and personable collection of the wisdom of the women mystics and saints of the Middle Ages that I have ever seen. It is also the richest in its potential usefulness," opines Phyllis Tickle, who compiled The Divine Hours. "I know no one, whether of a certain age or not, who will not be quieter and more productive after having sat awhile with this delightful book."
"Lisa Hamilton tells us how these women in the Middle Ages listened to their own inner voices, encouraging today's women -- middle-aged and otherwise -- to do the same," adds Teresa Brown, director of online education at the Church Divinity School of the Pacific in Berkeley, California.
An English literature major at DePauw, Rev. Hamilton was formerly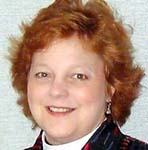 associate producer in the religion unit of CBS News in New York. She is also former associate director of public relations for PBS' Mister Rogers' Neighborhood. Her previous books are Prayers to the God of My Life: Psalms for Morning and Evening and For Those We Love but See No Longer: Daily Offices for Times of Grief.
Learn more about Wisdom from the Middle Ages for Middle-Aged Women at Amazon.com.
Back