UBS Appoints Zach Monsma '91 to Senior Management Post
August 9, 2008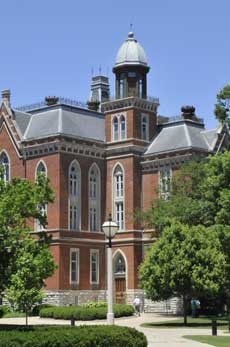 August 9, 2008, Greencastle, Ind. - J. Zachary Monsma, a 1991 graduate of DePauw University, is joining UBS as an executive director in the company's equity sales group. He will be based in New York.
"Monsma joins UBS from JP Morgan, where he was an executive director in the institutional equity sales group and, previously, he worked at Lehman Brothers," reports MarketWatch. "Monsma graduated from DePauw University with a B.A. in economics and he holds an M.B.A. from the University of Michigan Business School."
The addition of Zach Monsma is among UBS six senior hires the company announced within its U.S. equities business.
"UBS remains committed to providing integrated, full service solutions to our clients," according to Raul Esquivel, head of Americas Equities. "In these markets, strong quantitative strategy is more in demand than ever and

clients are looking for solid sales and trading support. Strategic hires such as these allow UBS to maintain its position as the leading Equities firm in the world."
Read more at MarketWatch.com.
Back