Prof. Jeff McCall '76 Decries "Crass Commercialism" of NBC's Baby Borrowers
August 9, 2008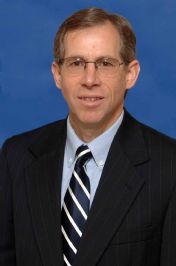 August 9, 2008, Greencastle, Ind. - "NBC's summer show Baby Borrowers was trumpeted by network publicists as 'an intriguing new social experiment.' Actually, it was nothing of the sort," argues Jeffrey M. McCall, professor of communication at DePauw University. "It was crass commercialism that demonstrates NBC is shamelessly willing to exploit real people, even babies, to make a dollar," asserts Dr. McCall in an op-ed published in today's Indianapolis Star.
The premise of the reality show was to put five teenaged couples in charge of other people's children. "NBC used real people and showed them on national television in situations that are highly personal and, in many cases, embarrassing," notes McCall. "Sure, the 'baby borrowing' teens went into this program voluntarily, and the parents of the experimental children gave permission for use of their kids. These teen couples, however, couldn't have really known what they were in for, other than the opportunity to be on TV.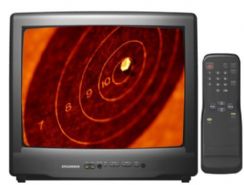 And so what if some parents are willing to farm out their kids as props for network exploitation? Networks should have a stronger moral standard than to strip these young human beings of their dignity in front of a national audience."
He recommends, "if you want to see little kids crying and misbehaving, volunteer at a daycare center. If you want to observe that teens can at times be clueless, try substitute teaching at a high school. And, if you want to know whether teens are ready to be parents, just ask a local social worker."
A 1976 graduate of DePauw and author of Viewer Discretion Advised: Taking Control of Mass Media Influences, McCall expresses relief that Baby Borrowers -- which served as a summer replacement series -- did not resonate with viewers and is off the air, presumably for good.
He observes, "Even though NBC's ratings are last overall among the four major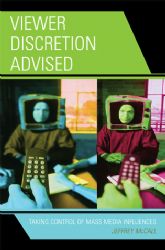 networks, the network recently announced a reverse compensation plan to its affiliates. NBC will dump the longstanding practice of paying local stations to carry its network programming and, instead, will now charge those stations a fee. FOX television has done this for several years, but NBC will be the first of the old Big Three nets to charge for its programs. One must wonder if local affiliates will pay to air programs such as Baby Borrowers. If enough affiliates balk at paying for such fare, perhaps network programmers will get the message and look for programs that are more socially redeeming."
You'll find the complete column, "Give viewers some credit for not tuning in to trashy TV," at College News.org.
Jeff McCall has been cited in articles published by 80 newspapers and appeared seven times on FOX News Channel's' O'Reilly Factor. Learn more in this recent article.
Source: Indianapolis Star
Back