Doug Frantz '71 Discusses The Nuclear Jihadist with TV's Tavis Smiley
January 22, 2008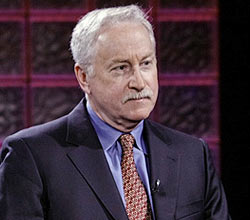 January 22, 2008, Greencastle, Ind. - "I think the lesson of his life and the large lesson here is that by looking for short-term goals, successive American administrations ignored the long-term dangers of what A. Q. Khan was doing, and that was to spread nuclear technology to very unstable places and possibly sell it to a terrorist group, as yet unidentified," Douglas Frantz tells PBS' Tavis Smiley Show. In a program that aired tonight, Frantz, a 1971 graduate of DePauw University, discussed his new book, The Nuclear Jihadist: The True Story of the Man Who Sold the World's Most Dangerous Secrets ... and How We Could Have Stopped Him.
The book -- co-authored by Frantz's wife, Catherine Collins -- details the story of Abdul Qadeer Khan, who has been called "the Pakistani father of the Islamic bomb."
Frantz, the former managing editor of the Los Angeles Times, says, "A. Q. Khan is, to our way of thinking, the most dangerous criminal in the history of the world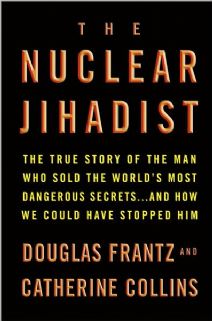 because he stole technology, he stole designs from a Dutch lab in the mid-1970's. He took that back to his home country of Pakistan; he helped them develop a nuclear arsenal there. And then he turned around and reversed his own theft and began selling it to the highest bidders. We know he sold it to three troublesome countries: Iran, Libya, and North Korea. We believe that this book makes a compelling case that there's a fourth unidentified customer out there. And in a sense, that's the most terrifying aspect of this whole A. Q. Khan problem."
The veteran journalist, now a senior writer at Condé Nast Portfolio, asserts, "What drove us is that we think this is the single most important issue facing the world today. It's not just an American issue, it's not just an Iranian issue, but it's a global issue that requires global solutions and we use this book to try and use A. Q. Khan's life to dramatize the problems of nuclear proliferation, the dangers of nuclear proliferation, and some of the solutions that are available to prevent a terrorist attack with a nuclear device or nuclear war between Pakistan and India."
At the beginning of the interview, Smiley noted, "Wonderful accolades I read about your work, but

the most important thing is that you're from Indiana." Frantz and Smiley both note that they're "proud to be a Hoosier," with the host adding, "So we got two Hoosiers talking here tonight. Iran and Libya and the other countries talk about this book a long way from Indiana."
Access a transcript of the interview at PBS.org.
Learn more about The Nuclear Jihadist, which was released last month, in this previous story.
Back