Roger Bechtel '81 to Lead Bowdoin's Theater and Dance Program
August 13, 2008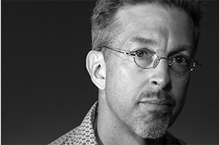 August 13, 2008, Greencastle, Ind. - Roger K. Bechtel, a 1981 graduate of DePauw University, has been appointed to the new, tenured position of associate professor of theater and dance at Bowdoin College and will also serve as chair of the department. He comes from Miami University (Ohio), where he was associate professor of theatre and director of graduate studies. Dr. Bechtel taught previously at Cornell and Illinois Wesleyan universities.
"We really lucked out with Roger," declares Davis Robinson, associate professor of theater at Bowdoin, former chair of the department of theater and dance. "He is a working artist with an omnivorous intellect and a deep understanding of the historical, social and cultural contexts of dance, theater and performance art. He also brings digital technology into the mix. He strengthens what we're doing and will keep the department moving forward in new and exciting ways."
An announcement notes, "An accomplished scholar, Bechtel has published widely and presented on contemporary avant-garde theater from Bertolt Brecht through Wendy McLeod and Suzan-Lori Parks. His book, Past Performance: American Theatre and the Historical Imagination (Bucknell University Press, 2007) has been highly praised for its probing examination of the relationship between works of theater and film and the historic events they represent. In addition to his scholarly work, Bechtel has a distinguished career as an actor, director, playwright and teacher. He is artistic director of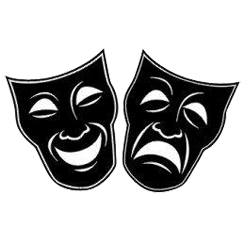 Big Picture Group, a highly original Chicago-based theater company he co-founded in 1994 that is known for cutting-edge, multimedia-enriched adaptations of classics as well as original explorations of contemporary culture."
The announcement notes Bechtel's B.A. in communication from DePauw. He has also earned a J.D. from New York University School of Law, a M.F.A. in acting from Yale University School of Drama, and a M.A. and Ph.D. in theater studies from Cornell University.
Read more by clicking here.
Back