Two Wins in Two Weeks for DePauw Over Wabash After 35-5 Thumping
November 18, 1901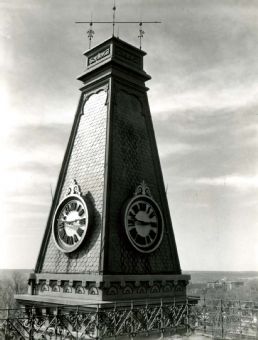 November 18, 1901, Crawfordsville, Ind. - For the second time in as many Mondays, DePauw University football fans have reason to celebrate. A week after taking care of Wabash College at home, 31-2, the DePauw football team drubbed their rivals on the enemy turf of Ingalls Field, 35-5.
With the win, DePauw improves to 7-2 on the season with Rose Poly the next foe on the team's schedule.
View a "Monon Memory" of the 1901 DePauw-Wabash games here:

[Download Video: "1901 Monon Memory" - 2503kb]. A complete roster of the video clips -- written, produced and narrated by 1982 DePauw graduate Ken Owen -- can be accessed by clicking here.
For comprehensive information on one of college football's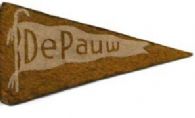 oldest and greatest rivalries -- which in 1932 introduced a 300-pound locomotive bell as the victor's prize -- visit the Monon Bell Web page.
Back