Book by Richard Peck '56 Cited as "Perfect Summertime Read"
August 21, 2008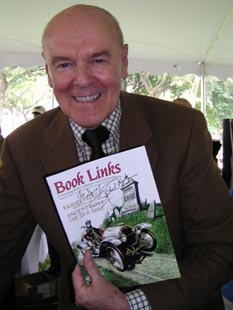 August 21, 2008, Greencastle, Ind. - "On the Wings of Heroes by Richard Peck is the perfect summertime read," writes Holly Newton in Missouri's Columbia Daily Tribune. Peck, a 1956 DePauw University graduate and "Newbery-winning author has once again masterfully written a piece of Americana from the past," adds the newspaper columnist in a piece headlined, "Good fiction books come in all different genres."
Peck's Heroes "is set in the early 1940s, and Davy's world has just become difficult with the bombing of Pearl Harbor. His two heroes are his dad, who was injured in World War I, and his older brother, who is now fighting the war over in Europe. The book is short (only 148 pages), but the author writes with crisp humor and description, making the read enjoyable, memorable and reminiscent of a time long ago. 'A Schwinn bicycle stood in the window. A solitary Schwinn, casual on its kickstand, sharp as a knife.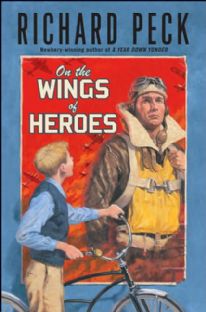 Two-toned cream and crimson with a headlight like a tiny torpedo.' It is passages like this that will enlighten the young and bring memories of the past to an older generation," Newton declares.
Read more at the Daily Tribune's Web site.
The Washington Post calls Richard Peck "America's best living author for young adults." He received the National Humanities Medal in 2002 and was honored last year with the Indianapolis-Marion County Public Library's Kurt Vonnegut Jr. Award for Literature. He has authored more than 30 books, including the Newbery Award-winning A Year Down Yonder.
In a 2001 interview, Peck discussed his DePauw experience. Learn more in this previous story.
Back