DePauw's "Best and Brightest" Assisting Teach For America: Indianapolis Star
August 24, 2008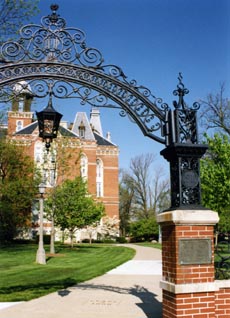 August 24, 2008, Greencastle, Ind. - "Teach For America snags the best and brightest university students -- 14 percent of DePauw's last graduating class applied, 12 percent of Wabash's and 10 percent of Notre Dame's," notes John Ketzenberger in today's Indianapolis Star. The column tells of a "network" created between Eli Lilly & Co. and the 46 young people who have agreed to Teach For America in Indianapolis this fall. "It would engage the Lilly people to help the new teachers crack the sometimes difficult cliques of America's biggest small town," Ketzenberger notes.
Teach For America is a national corps of outstanding recent college graduates who commit two years to teach in public schools and become lifelong leaders in ensuring educational equity and excellence for all children. The program's mission is to build the movement to eliminate educational inequity by enlisting the nation's most promising future leaders in the effort. A record 72 members of the Class of 2008 applied for TFA, 17 were accepted for the program, and 13 made the two-year commitment to assist TFA.
"Teach For America's teachers succeed," Ketzenberger reports. "About 66 percent of the program's graduates remain in education after their two-year hitch, even though just 2 percent were education majors."
Read more at IndyStar.com.
On May 26, 2006, Inside Higher Ed featured three 2006 DePauw graduates who opted to Teach For America in a story headlined, "The Hot Choice, Post-College."
Back