Independent Property Manager John Neyer '95 Featured in Business Courier of Cincinnati
June 21, 2008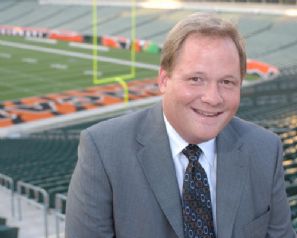 June 21, 2008, Greencastle, Ind. - "Starting with eight employees in a single office," John E. Neyer, founder and CEO of Neyer Management and 1995 graduate of DePauw University, "has led the firm to 600 percent revenue growth, 42 employees and five locations," reports the Business Courier of Cincinnati. "With more than 8 million square feet in its portfolio, Neyer said his company is the largest independent property manager in the region."
Lisa Daumeyer writes, "A Mount Lookout native and graduate of DePauw University, Neyer, 35, got his start in the world of property management when he joined Al Neyer Inc. in 1996. The youngest of Al Neyer's 20 grandchildren -- and with little formal training in real estate -- Neyer's education in running a real estate business came from dinner table conversations with his grandfather, father and uncles. Neyer worked for several years as Al Neyer's director of marketing before starting Neyer Management. He knew in his gut that the property management part of Al Neyer's business could be much more than it was," and in 2003 spun off the property management division of the local real estate development company.
"They say the apple doesn't fall far from the tree," says John Neyer, who majored in political science at
DePauw. "The apple is very much on the path to becoming its own tree. We're currently locally dominant and regionally significant. We'd like to be regionally dominant and nationally significant."
The article notes that Neyer "sits on the executive committees of the Cincinnati Parks Foundation and the Center for Holocaust and Humanity Education."
Read the complete story, "Fast pace, lofty goals keep John Neyer coming back for more," at the Business Courier's Web site (a paid subscription is required).
Back