Higher Fuel Prices "Drawing Both Parties Toward the Center," Says Phil Sharp '64
August 26, 2008
August 26, 2008, Greencastle, Ind. - "Crises are the only times when we are capable of making difficult decisions," Phil Sharp, president of Resources for the Future (RFF) and a member of DePauw University's Class of 1964, tells the Washington Post. Sharp, a former Democratic member of the U.S. House of Representatives, believes rising fuel prices "are drawing both parties toward the center." He's quoted in an op-ed by Robert J. Samuelson which suggests neither presidential candidate is eager to lead "a candid national conversation on energy."
In Sharp's view, writes Samuelson, "Republicans will be more open to regulation, Democrats to offshore drilling. The next president will find it easier to act. Maybe. But the preamble has involved so many exaggerations and simplicities that it's uncertain whether the ultimate response would make us better off -- or worse off."
John McCain has proposed suspending the federal gasoline tax, while Barack Obama has suggested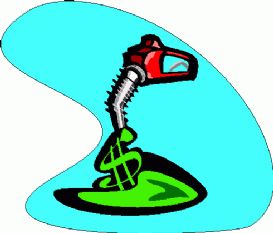 that 10% of the nation's Strategic Petroleum Reserve should be released. "No doubt Obama and McCain want to relieve Americans' discomfort at the pump," asserts Samuelson. "The trouble is that Americans should feel discomforted. We want a return to cheap, secure oil; we want painless pathways to lower greenhouse-gas emissions. These are fantasies; they should not be indulged."
Access the complete column at the Post's Web site.
Learn more about Phil Sharp, who delivered the 1986 commencement address at DePauw, in this previous story.
Back