Rebecca Thompson '06 Among 4 Big Apple 'Newcomers' Featured in New York Times
August 27, 2008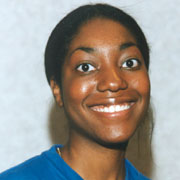 August 27, 2008, Greencastle, Ind. - Rebecca L. Thompson, "a native of Oklahoma who moved from Chicago six months ago, has adjusted to New York life relatively easily, she said, largely because she interned here a few summers ago," reports the New York Times. A 2006 graduate of DePauw University, "She also has friends from college in the city, and has made new ones through her church, St. Paul the Apostle," notes the newspaper, which profiles "four 20-something transplants" in an article headlined "Newcomers Adjust, Eventually, to New York."
Cara Buckley writes, "But the city has changed Ms. Thompson, who lives in Hell's Kitchen near the tourist-clogged streets of Times Square." Thompson, who was an economics major and Management Fellow at DePauw, notes how she has adapted to the fast-paced lifestyle of her new city, a change she realized when she recently returned to Oklahoma for a visit. "I've definitely become the pushy New Yorker who has to get around everyone on the sidewalk," she tells the Times.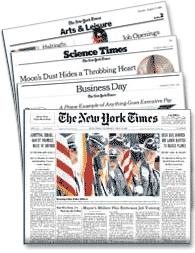 Buckley's story begins, "Sometime over the course of a person's first year in New York, there usually comes that moment. It can happen in the first days or weeks, or after 10 months. It can happen repeatedly, or without people noticing, at least not at first. Newcomers suddenly realize either that the city is not working for them or that they are inexorably becoming part of it, or both. They find themselves walking and talking faster. The subway begins to make sense. Patience is whittled away; sarcasm often ensues. New friends are made, routines established, and city life begins to feel like second nature. In other words, newcomers find themselves becoming New Yorkers."
Access the complete text at the newspaper's Web site. Also available is an interactive feature which includes photos and audio of Rebecca Thompson discussing her New York experience.
Back