First-Year Student Who Competed in USA Track & Field Championships Plans to Keep Running
August 28, 2008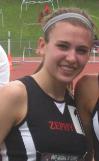 August 28, 2008, Greencastle, Ind. - "As recent Hinsdale Central graduate Emily Reavis ended her high-school track career, she pondered running at NCAA Division III DePauw University (Greencastle, Ind.)," notes the Doings of suburban Chicago. Bill Stone writes, "Some advice from Hinsdale Central teacher and assistant girls swimming coach Dan Otahal has helped Reavis decide to give college track a try."
"He didn't swim freshman year," Reavis tells the newspaper of her coach. "He came back sophomore year, and he said he had regrets because he never got that year back. If I do it this one year and it's not for me, then it's not for me. But if I don't do it freshman year, I'll never get it back. I'll just start with it, and I'm confident I'll still have the time because DePauw is one of those schools where you can be involved and still get good grades."
The article notes that Reavis participated in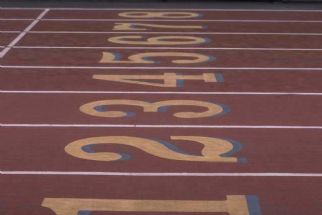 the USA Track & Field Junior Olympic National Championships last month in Nebraska and was part of a foursome that "finished ninth in the young women's 3,200-meter relay in 10 minutes, 5.54 seconds -- one place from All-American honors for a top-eight finish but 12.16 seconds shy of that spot."
Read "Reavis has memorable finish at USATF nationals" at the newspaper's Web site.
Visit DePauw's women's track & field team online by clicking here.
Back