Prof. Bob Loring Writing More Articles for Encyclopedia
August 8, 1958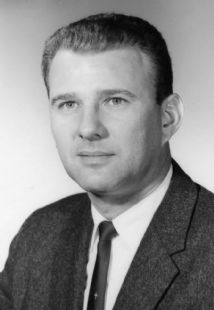 August 8, 1958, Greencastle, Ind. - Two additional articles are being written for the American Peoples Encyclopedia by Robert D. Loring, associate professor of geology and geography at DePauw University. The submissions will bring to six the total number of Loring-authored articles in the 1958 edition. The latest pieces will cover the subjects of Peru and Paraguay.
The encyclopedia, published by Spencer Press of Chicago, also will contain Professor Loring's articles on Nicaragua, Panama, Panama City and the Panama Canal.
Bob Loring received his A.B. from Ohio University and his M.A. from Indiana University. Read more about the professor in this previous story.
Back