"Subtle Form of Censorship" Concerns Prof. Kevin Howley
September 7, 2008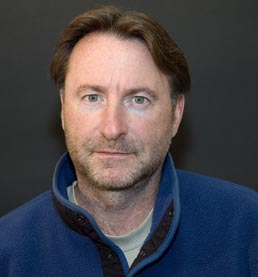 September 7, 2008, Greencastle, Ind. - "Ohio Congressman and former presidential candidate Dennis Kucinich delivered one of the more rousing and impassioned speeches at last month's Democratic National Convention," writes Kevin Howley in this week's Bloomington Alternative. The associate professor of communication at DePauw University adds, "Unfortunately, convention planners didn't grant Kucinich a prime-time slot, effectively denying millions of television viewers the opportunity to hear his urgent plea to 'wake up America.'"
The professor points out that Kucinich's remarks were virtually ignored in the day's convention wrap-ups, as well. "Of course, there's nothing new in all of this. Neither the corporate media nor so-called public service broadcasters give Kucinich much play. Typically, establishment media either ignore Kucinich altogether or portray him as a left-wing extremist whose views cannot be taken seriously."
Kucinich has been leading an ongoing campaign to launch impeachment hearings against President Bush, which Dr. Howley states, has been dismissed by the congressman's own party and largely ignored by the mainstream news media. He declares, "The virtual silence on Kucinich's efforts stands in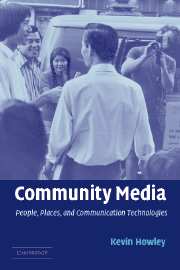 sharp contrast to the considerable, and overwhelmingly favorable, coverage U.S. media lavished upon those calling for the impeachment of Pakistani President Pervez Musharraf. It's worth noting that the prospect of impeachment forced Musharraf from office a few weeks ago."
Howley opines, "While such disparities are not the result of direct government interference or suppression, press performance of this sort represents a more subtle form of censorship."
Read the essay in its entirety at College News.org.
Kevin Howley is the author of Community Media: People, Places, and Communication Technologies. Learn more about him in this recent story.
Back