Reality TV Shows Have Roots in the 70s: Prof. Rick Musser '69
August 10, 2000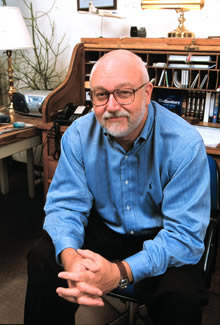 August 10, 2000, Greencastle, Ind. - An article on the increasing popularity of reality television shows in today's edition of the Topeka Capital-Journal reports, "Dr. Rick Musser, professor of journalism at the University of Kansas, noted that the genre isn't new. In 1970, PBS aired An American Family, which followed a Santa Barbara, Calif., family, Bill and Pat Loud and their five children. That documentary included the breakup of Bill and Pat's marriage, and son Lance's announcement that he was gay."
Musser, a 1969 graduate of DePauw University, tells the newspaper, "What I think put it into high gear was MTV's Real World. That proved very popular. What we're watching is not particularly new, except the producers have discovered a way to package these and bring in young people in the audience."
Lisa M. Sodder writes, "Musser noted that the shows' producers have manipulated reality to ensure the shows will have extra entertainment and conflict, so 'how real is real,' he asks. There are a couple of theories as to why viewers watch these shows, Musser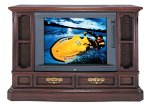 said. People have become separated from the towns and social groups they once associated with, so one theory holds that people watch these shows for the same reason they watch soap operas: to capture that small-town sense of gossip and communicating with other people that is 'almost anthropologically embedded in the human race.' Another theory is that Americans like these shows for the same reason that they like to watch sports: because no one knows how they will turn out."
Access the complete article by clicking here.
Back