Internet-Driven Stock Panic is a "Big Warning Call," Says Prof. Bob Steele '69
September 9, 2008
September 9, 2008, Greencastle, Ind. - "This is a big warning call about the importance of quality control in the digital era," Bob Steele, DePauw University's Eugene S. Pulliam Distinguished Visiting Professor of Journalism, tells the Chicago Tribune. Today's edition tells of how redistribution of an six-year-old story via the Internet created a panic that caused the value of a company's stock to plummet yesterday.
Steele, a 1969 graduate of DePauw, is among those cited in the column by the Tribune's David Greising, who received a DePauw diploma in 1982. The article details how a 2002 write-up on the bankruptcy filing of United Airlines was redistributed yesterday, mistakenly suggesting the company had filed for a second bankruptcy and leading to a 75% plunge in the company's shares.
"The events unfolding at light speed showed how quickly information -- and confusion -- can spread on the Internet. And to some experts, the episode highlights the dangers posed by a lack of standards and attention to detail in the Internet age," writes Greising. "Just in recent days, the presidential campaign of Barack Obama had to debunk a spurious column falsely linked to New York Times columnist Maureen Dowd that raised questions about the source of Obama's campaign finances. And the morning after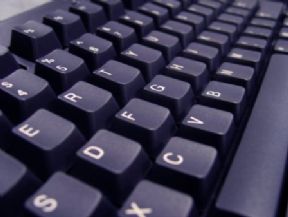 Republican presidential candidate John McCain identified Alaska Gov. Sarah Palin as his vice presidential pick, a doctored photo falsely depicting a gun-toting Palin spread quickly on the Web."
You'll find the complete text at New York's Newsday.
Bob Steele, who also serves as as Nelson Poynter Scholar for Journalism Values at the Poynter Institute, was quoted in another Tribune story which examined the media coverage of Gov. Palin.
David Greising authored I'd Like the World to Buy a Coke: The Life and Leadership of Roberto Goizueta and was a 2006 winner of the Peter Lisagor Award for Exemplary Journalism.
Source: Chicago Tribune
Back