Branding Expert Al Ries '50 Glad to See Mr. Clean Getting to Work
September 10, 2008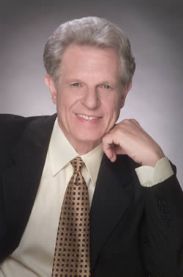 September 10, 2008, Greencastle, Ind. - "There's no question that involving the Mr. Clean character in the actual cleaning process is a good idea," Al Ries, renowned marketing expert and 1950 graduate of DePauw University, tells Brandweek. The chairman of Ries & Ries and author of books such as The 22 Immutable Laws of Branding is quoted in a story which begins, "The latest Mr. Clean ads will show him doing something new: cleaning."
Elaine Wong writes, "In a departure from the brand's 50-year creative history, ads airing this fall show Mr. Clean -- who formerly took a hands-off approach -- scrubbing away dirt from stoves, countertops and floors with the brand's Magic Eraser cleaning product."
In the article, Ries asks, "What's the point of having the character stand in the background and just smile?"
The full story can be found at Brandweek.com.

Learn more about Al Ries in this previous article.
Back