Houston Sierra Club Honors Dave Fehling '82
July 7, 2002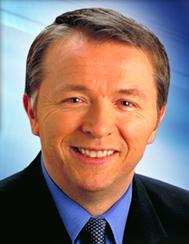 July 7, 2002, Greencastle, Ind. - Dave Fehling, a reporter for Houston CBS affiliate KHOU-TV and 1982 graduate of DePauw University, has been awarded the Houston Sierra Club's 2002 Environmental Reporting Award. Fehling's "careful and thorough approach to the news makes him an asset to the community," according to the group, which adds that he has "set himself apart from many of his colleagues by covering important issues stories in an in depth and insightful manner."
A former staff correspondent for CBS News, Fehling has also worked in Cincinnati and Lexington, Kentucky. At DePauw, he was news director of student radio station WGRE.
"Dave Fehling's work for the community is not limited to journalism," adds the Sierra Club's citation. "In his spare time he serves as a tutor for students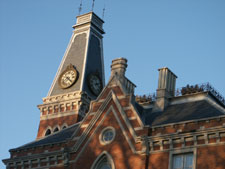 enrolled in literacy and GED courses, and records books for Taping for the Blind."
Founded in 1892, the Sierra Club is America's oldest, largest and most influential grassroots environmental organization.
Read more by clicking here.
Back