Darlene Ryan '76 Helps Give North Texas Angel Network its Wings
September 10, 2008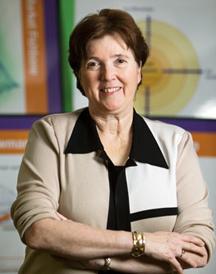 September 10, 2008, Greencastle, Ind. - "When Darlene Ryan, executive director of TECH Fort Worth, found in her research with Washington, D.C.-based Angel Capital Association that Fort Worth was the only major city in the country without an established angel network, she began looking for some divine intervention," notes a story in the Fort Worth Business Press. Ryan, a 1976 graduate of DePauw and member of the University's Board of Trustees, serves on the advisory board of the North Texas Angel Network, "a recently launched branch of a larger statewide network of nonprofit angel groups."
"It is very important to have an active angel network in our community," Ryan tells the publication. "Soon after coming to TECH Fort Worth, I realized that I could coach, mentor and grow these technology-based companies, but that most of them were also going to need some early-stage money."
Betty Dillard reports, "More than 258,200 angels pumped $26 billion into 57,120 ventures in 2007, according to the University of New Hampshire's Center for Venture
Research. From 2006 to 2007, the number of angel investors in the U.S. increased more than 10 percent and the number of entrepreneurial ventures receiving funding increased 12 percent, according to the center."
Read more at the Business Press' Web site.
Fort Worth, Texas magazine listed Darlene Montgomery Ryan among "14 Brilliant Minds" featured in an issue in the spring. Details can be found in this previous story.
Back