Annie Corley '82 in New Movie, The Lucky Ones
September 22, 2008
September 22, 2008, Greencastle, Ind. - The cast of The Lucky Ones, which opens in movie theaters across the nation Friday, includes Annie Corley, a 1982 graduate of DePauw University. Corley portrays Jeanie Klinger in the film, which is directed by Neil Burger (The Illusionist).
"Costarring Tim Robbins, Rachel McAdams and Michael Pena, it's a timely, often surprisingly funny drama about a trio of returning Iraq vets taking a road trip across America," writes the Los Angeles Times' Patrick Goldstein. "For me,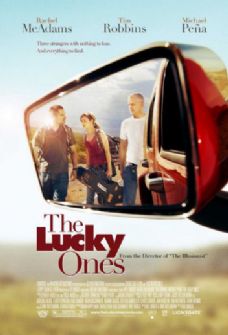 it was an affecting story, nicely dramatizing how time in the Army serves as a familial bond for soldiers."
Noting that the film is drawing criticism from other reviewers, Goldstein notes, "It's just as much a comedy as a relationship film, and it's about damn time we got a chance to see soldiers who've come home from Iraq as flesh-and-blood human beings, full of both yearnings and high spirits, not just as cardboard stereotypes or pawns for filmmakers with an ideological agenda. There's no pro- or anti-Iraq war undercurrent here. In fact, if liberals want to understand why Sarah Palin is such a political sensation today, they should take a close look at McAdams' Colee Dunn character, who is a genuine American optimist, a chaste, loyal churchgoer who has taken a bullet in her leg for her country but never lost her feisty free spirit. The movie certainly has its flaws, but Burger has a great feel for something we rarely get to see enough of in our movies: real, down-home American individualism."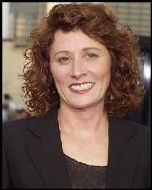 Read more at the Times' Web site.
A communication major who was active in student theatrical productions while at DePauw, Annie Corley performed in three films that were nominated for 2004 Academy Awards: 21 Grams, Seabiscuit and Monster. She also portrayed the daughter of Meryl Streep's character in The Bridges of Madison County. Corley has also had roles in The Cider House Rules, Stick It, Here on Earth, Juwanna Mann and Free Willy 3: The Rescue. On television, Corley has had guest roles on CSI: Crime Scene Investigation, The Practice, NYPD Blue, The West Wing, Crossing Jordan and Murder, She Wrote.
Further details are in this previous story.
Back