Third Eye Blind to Perform October 10 Concert as Part of Inaugural Celebration
September 19, 2008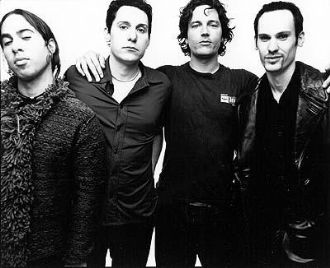 September 19, 2008, Greencastle, Ind. - Third Eye Blind -- a band whose repertoire includes the Top Ten hits "Semi-Charmed Life," "How's It Going to Be" and "Jumper" -- is coming to the DePauw University campus as part of the inaugural week celebration, "Uncommon Success: DePauw in the World." The band will perform a concert at 10 p.m. on Friday, October 10, in Kresge Auditorium of the Green Center for the Performing Arts (doors open at 9). The performance will be preceded by the 4 p.m. installation of DePauw's 19th president, Brian W. Casey, and a free fireworks display, which will be launched from Bowman Park at 9 p.m.
On Wednesday, October 1, from 7 to 10 p.m., DePauw students may pick up a free ticket in room 100 of the Memorial Student Union Building (the office of multicultural and community life). A current DePauw ID must be presented and each student is entitled to one ticket. A student ID must also be presented at the door as the ticketholder enters the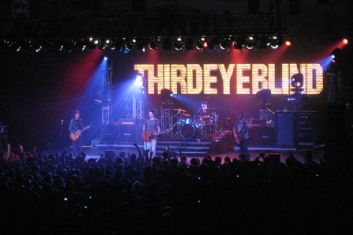 concert. After October 1, remaining tickets will be distributed between 8:30 a.m. and 4:30 p.m. in the same location as well as the Hub. [UPDATE 10/2: All tickets have been distributed.]
"We want to stress that each DePauw student will be allowed one ticket with their student ID and there will be a limited number of tickets so everyone is encouraged to get theirs early," says Daniel Harrison, co-president of Union Board, which is staging the event. "Union Board is very excited not only to have Third Eye Blind coming but to have them here to celebrate the inauguration of President Casey."
Adds Ray Marra, music chair for the Union Board, "It's an honor to work with the presidential inauguration committee on such an important event."
Formed in the early 1990s in San Francisco, Third Eye Blind's eponymous debut album in 1997 sold approximately 6 million copies worldwide. It was loaded with 5 singles -- "Semi-Charmed Life", "Graduate", "Losing a Whole Year", "Jumper", and "How's It Going to Be." "Semi-Charmed Life" climbed to #4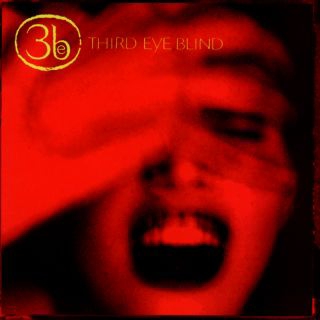 on the Billboard Hot 100 and topped the magazine's listing of Modern Rock Tracks for 8 weeks. The song also won the Billboard Music Award for Modern Rock Track of the Year. The band performed "How's It Going to Be" on Saturday Night Live and was nominated for two American Music Awards (Favorite New Artist - Pop/Rock and Favorite Artist - Alternative).
The 1999 follow-up, Blue, sold approximately two million units and included several radio-friendly songs, including "Never Let You Go." Out of the Vein was released in 1999. Third Eye Blind is putting final touches on Ursa Major, which should be available in early 2009, and this week announced a contest in which fans of the band can create their own mixes of the new album's tracks.
For more information, visit All Music Guide.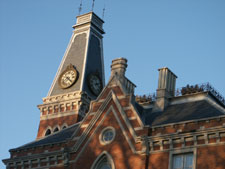 DePauw has a history of hosting concerts by influential popular musicians. Recent visitors have included the Black Eyed Peas, Lupe Fiasco, Jack's Mannequin, Ben Folds, The Roots, Howie Day, Ben Kweller and Rufus Wainwright. Past guests such as Smokey Robinson and the Miracles, Dave Matthews, Psychedelic Furs, Harry Chapin, the Isley Brothers (with Jimi Hendrix), Pure Prairie League, Billy Joel, The Byrds, America, the Carpenters and the Temptations have also performed on campus.
Back