DePauw Orchestra Presents Family Weekend Concert, September 28
September 20, 2008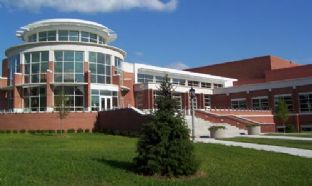 September 20, 2008, Greencastle, Ind. - The DePauw Orchestra will present its first concert of the 2008-09 academic year on Sunday, September 28, as part of the University's Family Weeekend. The program begins at 3 p.m. in the Judson and Joyce Green Center for the Performing Arts and is presented free of charge and open to the public.
"A new year always brings with it great excitement," says Orcenith Smith, conductor of the University Orchestra. "This year's Orchestra welcomes twenty-one first-year students, which adds to the sonority of the ensemble, giving us a larger set of repertoire to consider."

Featured on the program will be one of the most famous works of symphonic literature, Ludwig van Beethoven's "Symphony No. 5." "This is a tremendous work for these young musicians and our audience to get to appreciate," adds Smith.
Also featured in the concert will be "Evening Prayer and Dream Pantomime" from the opera Hansel and Gretel by Engelbert

Humperdinck and "The American Dream" by James A. Beckel, a professor of trombone in the DePauw University School of Music. Beckel, principal trombonist of the Indianapolis Symphony Orchestra, has had his works played by most of the United States' major symphony orchestras.
"This concert is all about the dynamic of dreams, pride, hope and fate," notes Smith. "Families have sent their children off to college with dreams for the future. Jim Beckel's work illuminates that hope in the American dream. The Hansel and Gretel music lets the parents reflect on the memories of their young child drifting off to sleep after their bedtime prayers; and the Beethoven is all about the challenges of the future -- hope working against fate. It is a great program to begin our year and to present to the families of our students in the audience."
For more information, visit the School of Music online.
Back