Call for Renewal of Fairness Doctrine a "Red Herring," Writes Prof. Jeff McCall '76
September 20, 2008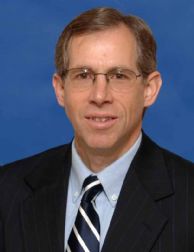 September 20, 2008, Greencastle, Ind. - "Imagine you are trying to convince someone of your point of view," writes Jeffrey M. McCall, professor of communication at DePauw University, in today's Indianapolis Star. "Now consider how much real freedom of speech you have if, after making your point, you had to then argue against your own position. That is exactly the situation broadcasters faced for decades under the poorly named Fairness Doctrine."
Dr. McCall, a 1976 graduate of DePauw, continues, "The Fairness Doctrine mandated that broadcasters provide balanced coverage of controversial issues. To avoid federal second-guessing and expensive lawsuits, most broadcasters chose to say nothing.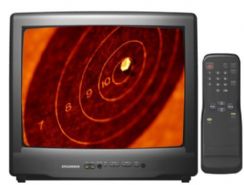 In effect, while trying to mandate 'fairness,' the government instead stifled broadcast discussion. Fortunately, the Federal Communications Commission discarded the Fairness Doctrine in 1987. Broadcasting and democracy have done just fine ever since, with nearly 2,000 radio stations now providing the conversation of democracy in talk formats, compared to about 200 back then."
The professor updates moves in Congress to reinstate or further mothball the Fairness Doctrine. "The call for 'fairness,' however, is a red herring," he argues. "The bigger issue is whether the federal government should insert itself into matters of political and news content. The First Amendment says nothing about fairness. Fairness is a matter of media professionalism, and broadcasters who don't serve effectively will lose their audiences."
In McCall's view,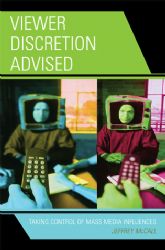 "Most proponents of a new Fairness Doctrine actually want to slow down the influence of talk radio, much of which comes from a right-of-center perspective. A study last year by the Center for American Progress found that conservative commentators get more radio airtime than liberals by a 9-to-1 margin. That fact, however, fails to justify tarnishing the First Amendment as the government tries to enhance public conversations.
His op-ed concludes, "Harry Truman once said, 'You can never get all the facts from just one newspaper.' That applies to the broadcasting world, too. It is up to citizens to get information from multiple sources, and Congress has no role in ensuring that happens."
Read the complete column, "Nothing's Fair About Forcing Broadcasters to Air Content," at College News.org.
Jeff McCall has been cited in articles published by more than 80 newspapers, most recently in New Jersey's Newark Star-Ledger. He is the author of Viewer Discretion Advised: Taking Control of Mass Media Influences.
Back