WGRE in the Running for mtvU 'Woodie Award'
September 22, 2008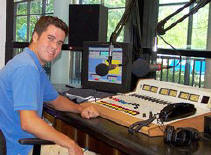 September 22, 2008, Greencastle, Ind. - DePauw University's student radio station, WGRE, is cited as one of the nation's top 20 college stations and is a finalist for a "Woodie Award" from MTV's 24- hour college network, mtvU. The winner will be, in the network's words, "the station out there breaking the latest, emerging music, acting as pioneers in the industry."
Voting is under way via this link. Each week, five different stations will be listed and the top vote-getters will advance to a final round.

"For the first time ever, mtvU is honoring 20 pioneering college campus radio stations committed to bringing students the latest indie and emerging music," notes today's announcement. "Lauded for championing artists before they achieve mainstream success, these student-run radio stations represent the new music vanguard long since abandoned by traditional FM radio. The top stations were chosen based off accolades from CMJ College Radio Awards, Princeton Review nominations, and independent questionnaires completed by a cross-section of record labels. One station will bring home the inaugural Woodie for Best Campus Radio Station, as voted on by their peers."
Voting continues through November 7 and winners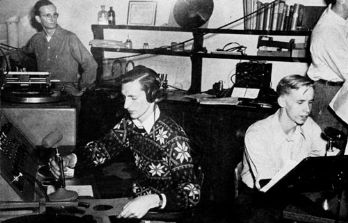 will be announced on November 12 at New York City's Roseland Ballroom. "The show will air on November 19 at 8 p.m. ET on mtvU, mtvU.com and will be simulcast in high definition for the first time on Palladia. MTV, MTV2 and MTV News will also show love for Woodies nominees, airing sneak peeks and highlights of the show."
Read more at Yahoo! Finance.
One of America's first non-commercial, educational stations, WGRE signed on the air on April 28, 1949. Originally based in Harrison Hall, the station's studios were in the Memorial Student Union Building for many years. Since 1991, WGRE has been located in the Pulliam Center for Contemporary Media. The station, managed and run by nearly 150 DePauw students, operates 24 hours a day at 800 watts.
To listen to WGRE live online, click here or visit the station's Web site.
Back