"Responsible, Fair and Free Trade" Helps USA, Asserts Cummins CEO Tim Solso '69
September 23, 2008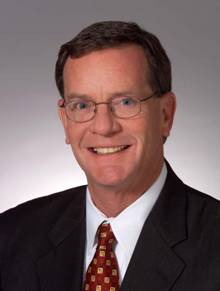 September 23, 2008, Greencastle, Ind. - "Much of the rhetoric on trade, especially on the presidential campaign trail, leaves the impression that free-trade agreements are a losing proposition for American workers, siphoning off U.S. jobs as companies focus on fast-growing markets beyond our borders," according to Tim Solso, chairman and CEO of Cummins and 1969 graduate of DePauw University. Writing in the Indianapolis Star, Solso declares, "Nothing could be further from the truth for Cummins and many other large U.S. multinational companies."
The executive notes, "Cummins is the largest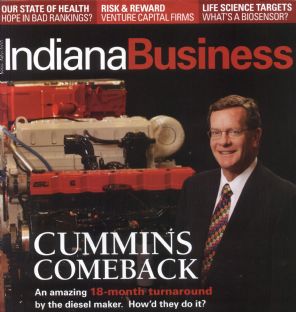 independent maker of diesel engines, power generation equipment and related components in the world. Our products are sold in more than 190 countries and territories, and nearly 60 percent of the company's sales in the first half of this year came from outside the U.S. Cummins expects to report its fifth straight year of record financial results in 2008, despite significant weakness in key U.S. markets."
Solso says the company's growing international presence is a key factor for its success. "This is good for all our employees and communities, including the nearly 6,000 people Cummins employs in Indiana. Cummins has added more than 3,000 workers in the U.S. over the last five years and the company plans to add significantly to its workforce in the next few years to meet anticipated growth."
His submission concludes, "Unfortunately, the slowing U.S. economy has led to job losses in some sectors. I would encourage state and federal leaders to aggressively explore ways to better assist those workers as they make the transition to new careers. Cummins is proof, though, that growth outside the U.S. doesn't have to come at the expense of American workers and American communities. We prosper and grow at home when we are able to compete successfully in the global marketplace. Our elected leaders should support policies that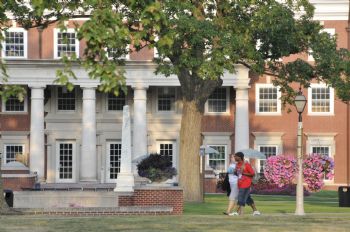 advance responsible, fair and free trade so that strong American companies can continue to flourish."
Access the complete text, "Free trade pays off at home," at IndyStar.com.
A member of DePauw University's Board of Trustees, Tim Solso was recently honored with the Anti-Defamation League's "Man of Achievement Award," as well as the 2007 International Executive of the Year award from the Academy of International Business (AIB), the 2007 Six Sigma CEO of the Year Award, and the American Business Award for "Best Chairman."
Learn more in this recent story.
Back