Prof. Bob Steele '69 Weighs In on Web Sites Which 'Fact-Check' Candidates
September 24, 2008
September 24, 2008, Greencastle, Ind. - "It's hard to keep up with the candidates' statements and their ads, especially when there's so much puffery and some outright lying by the candidates," Bob Steele, Eugene S. Pulliam Distinguished Visiting Professor of Journalism at DePauw University tells PBS' Mark Glaser. Steele is one of several experts quoted in an examination of online, non-partisan Web sites which provide "fact-checks" of statements made by political candidates.
Another factor, says Steele, "is the 'viral' nature of the Internet (and to some degree talk television and talk radio) that rapidly passes along falsehoods. The key to successful fact-checking efforts is creating a rigorous process for research that can work quickly in this white-hot media environment. I do believe the good fact-checking sites make a difference, especially the ones that have credibility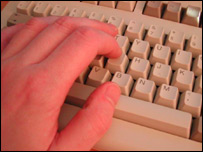 based on their independence and their skilled work."
The article notes that Steele teaches at DePauw and is Nelson Poynter Scholar for Journalism Values at the Poynter Institute.
Read the "MediaShift" column at PBS.org.
A 1969 graduate of DePauw, Bob Steele was recently quoted in Minnesota's Pioneer Press, the Chicago Tribune and by ABC News.com.
Last Thursday, it was announced that Dr. Steele and his wife, Carol -- who serves as associate dean of academic affairs at DePauw -- contributed the lead gift to create a new Jack McWethy Mentorship in honor of the late ABC News correspondent and fellow member of DePauw's Class of 1969. Details and video clips can be found in this story.
Back