Jeff Cooper '91 Leads Successful Effort to Bring Pro Soccer to St. Louis
October 1, 2008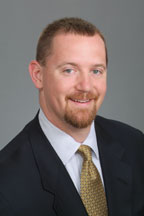 October 1, 2008, Greencastle, Ind. - "We're the best soccer city in North America," boasts Jeff Cooper, chairman of St. Louis Soccer United and 1991 graduate of DePauw University. A story in the Riverfront Times reports that Cooper's development company has successfully worked to bring a professional soccer team to St. Louis. "This is going to be the premier women's soccer league on the planet, with the best players in the world," he declares.
The weekly newspaper states, "The new Women's Professional Soccer league kicks off its inaugural season in seven cities, including St. Louis," in April 2009. "It took Cooper and St. Louis Soccer United two years and an estimated $1 million in franchise fees to deliver a WPS team," writes Aimee Levitt. "Later this fall, they will apply to Major League Soccer -- the fourteen-team men's league -- for an expansion franchise and should hear MLS' decision early next year. MLS passed over St. Louis last year in favor of Philadelphia, but Cooper is an optimistic man. This past January, he secured funding for a $572 million, 18,500-seat stadium complex on 400 acres in Collinsville, slated to open in 2011."
The text notes that Cooper "played soccer for Granite City High School and DePauw University in Greencastle, Indiana." He has already signed three players (Tina Ellertson, Hope Solo and Lori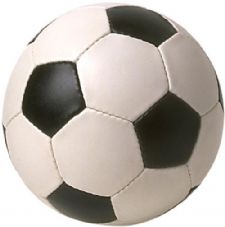 Chalupny) who were part of "the U.S. national team that brought home a gold medal at the Beijing Olympics in August," and the team's coach, Jorge Barcellos, led the Brazilian national team to a silver medal in Beijing.
"This is a new challenge for me and it has been a dream of mine to work in this league," Barcellos e-mailed the newspaper from Brazil. "My interview with Jeff Cooper and Caryn Chasteen, team president, convinced me that this team is focused and determined to be the best in the league."
Read the complete article, "Just for Kicks: St. Louis will field a new professional women's soccer team next spring," at the Times' Web site.
Learn more about Jeff Cooper in this previous story.
Back