Prof. Julie Hollowell's Work in International Interdisciplinary Project Noted in Magazine
October 3, 2008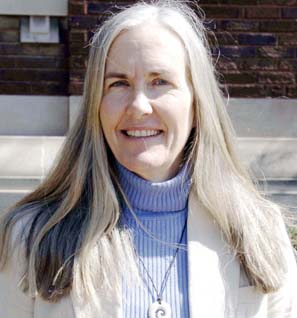 October 3, 2008, Greencastle, Ind. - The involvement of Julie Hollowell, Nancy Schaenen Visiting Scholar at DePauw University's Prindle Institute for Ethics, in an international interdisciplinary project is noted in University Affairs. The project, "Intellectual Property Issues in Cultural Heritage: Theory, Practice, Policy, Ethics," or iPinCH, "will look at many of the issues that put indigenous peoples and scholars at odds," notes the Canadian magazine.
"Multidisciplinary and international in scope, iPinCH has engaged archeologists, anthropologists, lawyers, indigenous organizations, ethicists and heritage experts from Canada, the United States, Australia, New Zealand, the United Kingdom and South Africa," writes Hannah Hoag. "The group will develop 20 community-based case studies to explore the issues of intellectual property and cultural heritage, and document the diversity of principles, perspectives and responses that arise."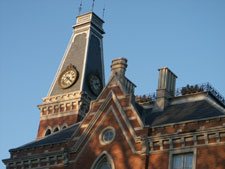 Dr. Hollowell helped to co-develop the program and serves as a co-investigator and member of the steering committee. "A lot of these issues seem to be about control," she tells University Affairs. "In terms of [research on human] genetics, it boils down to making sure that the source community has control over future uses of the samples, and that the research is going to benefit them in some way."
Read the full article at the publication's Web site.
Learn more about Julie Hollowell, who is also a visiting assistant professor of anthropology at DePauw, in this previous story.
Back