#13 Millsaps Too Much for Tigers, 55-13
October 4, 2008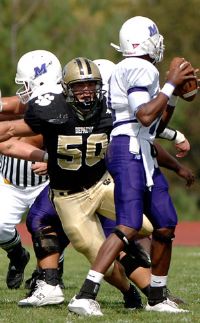 October 4, 2008, Jackson, Miss. - The top-ranked football program in the Southern Collegiate Athletic Conference proved too much for DePauw University to handle this afternoon, as they fell at Millsaps College, 55-13. The setback drops the Tigers' record to 3-1 overall, 1-1 in the SCAC; the Majors -- who came into the day ranked #13 by D3football.com -- improve to 5-0, 3-0 in conference play.
Millsaps rolled up 590 yards of total offense. Their point total represents the most a DePauw defense has allowed since October 29, 1988, in a 55-33 loss to Wittenberg.
DePauw never led in the contest. Its first score came on a 67 yard touchdown pass from Spud Dick to Alex Koors. The second Tiger touchdown, a 1 yard run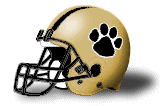 by Mitchell Willsey, was scored as time expired in the game.
The setback ends DePauw's seven-game winning streak, which equaled the second-longest in NCAA Division III. It's the first loss for the Tigers since October 13, 2007, when they fell to Trinity at Blackstock Stadium.
DePauw returns to action next Saturday at home versus Birmingham-Southern in an Old Gold Day matchup.
For comprehensive coverage of today's game, visit the football team's Web page.
Back