Christopher Hall '90 Appointed CBO of Berkeley HeartLab
October 8, 2008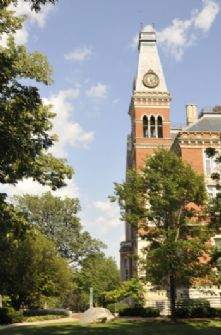 October 8, 2008, Greencastle, Ind. - Christopher M. Hall, a 1990 graduate of DePauw University, has been appointed chief business officer of Berkeley HeartLab (BHL). He succeeds Frank Ruderman, the former chairman and CEO of BHL, who is leaving the company to pursue other interests following the successful integration of BHL into Celera.
Hall has held several executive and senior positions at BHL over the last six years, including serving as chief clinical operations officer since 2005. In that capacity, Mr. Hall led more than 100 people in the business's disease management unit where he was responsible for program development, resource deployment, business development, and marketing.
"Chris has contributed significantly to the growth at Berkeley HeartLab over the past six years," says Kathy Ordoñez, chief executive officer of Celera. "His creativity and understanding of disease management will be pivotal in helping us drive the business forward, to the benefit of both Berkeley HeartLab and Celera."
An announcement notes Hall's degree from DePauw, where he majored in economics and political science. He went on to earn an M.B.A. from Harvard University.
Read more at MarketWatch.com.
Back