Newspaper Previews Indiana Court of Appeals Session at DePauw
October 13, 2008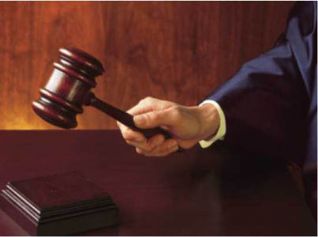 October 13, 2008, Greencastle, Ind. - "The Indiana Court of Appeals will hear arguments Tuesday in a case involving the state's 'In God We Trust' license plates," notes today's Fort Wayne Journal Gazette. "As part of the court's outreach efforts, the case -- Studler v. Indiana Bureau of Motor Vehicles -- will be heard at DePauw University's Walden Inn in Greencastle."
The text goes on to state, "Mark Studler, a Fort Wayne resident, challenged the preferential treatment given to motorists requesting the 'In God We Trust' license plate. It was initially dismissed by a Marion County judge, but the American Civil Liberties Union appealed the summary judgment. At the time the suit was filed, Studler said the case was an issue of fairness. He had paid the administrative fee for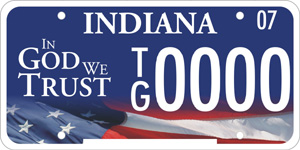 an environmental specialty plate and contends that the fee should be extended to the 'In God We Trust' plate or eliminated for all specialty plates."
Access the item at the newspaper's Web site.
Learn more about tomorrow's hearing -- which begins at 10 a.m. -- in the original announcement of October 4.
Back